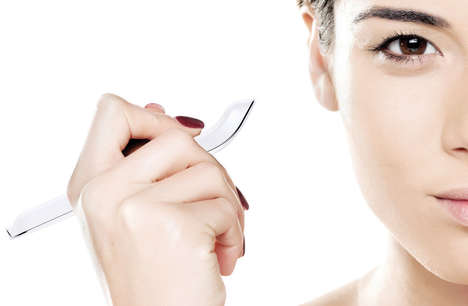 From AI Skincare Platforms to Assistive Smart Mirrors
These personal care innovations from CES 2019 range from AI skincare platforms to assistive smart mirrors. Standouts include Olay Skin Advisor — a platform aiming to help consumers get a deeper understanding of their skin — rely on elements like personalized questionnaires, virtual product try-ons and an Olay Future You simulation mode. Other notable examples include the Capstone Connected Smart Mirror which is compatible with Google Assistant while boasting impressive features like the ability to check one's inbox and access news and traffic updates.
Olay's FaceNavi Smart Wand — an electromagnetic skincare device — is another standout designed to "push peptides into the skin and target visible pores with niacinamide." Other notable personal care innovations from CES 2019 include the Y-Brush, a toothbrush that cleans one's mouth thoroughly and rapidly in only 10 seconds and Lunata Hair's wireless curling wand which seamlessly transforms from a classic iron to a clip-free wand.